I wrote this many many months ago, right after I first finished Where She Went, and I've never posted it for a couple of reasons. First, I'd always planned to write a review for If I Stay, and I thought it made more sense to post that one first. And second, I thought this needed some editing because it has always felt less like a review and more like a ridiculously incoherent outpouring of feelings from an emotionally unstable person.
But I've decided that it's silly to wait any longer (today is the one year anniversary of its release!), and I want to share how I truly feel about this FREAKING AMAZING story. It's become one of my favorite books and every time I open it to reread part of it I just start having ALL THE FEELINGS.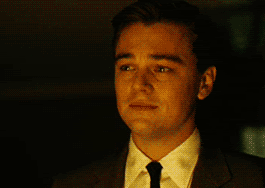 So here, in all its unedited, emotionally unstable glory, is my review for
Where She Went
:
By: Gayle Forman
Publisher: Dutton Juvenile
Release Date: April 5, 2011
Genre/Age: YA Contemporary
Pages: 264
Source: Own
It's been three years since the devastating accident… three years since Mia walked out of Adam's life forever.
Now living on opposite coasts, Mia is Julliard's rising star and Adam is LA tabloid fodder, thanks to his new rock star status and celebrity girlfriend. When Adam gets stuck in New York by himself, chance brings the couple together again, for one last night. As they explore the city that has become Mia's home, Adam and Mia revisit the past and open their hearts to the future – and each other.
Told from Adam's point of view in the spare, lyrical prose that defined If I Stay, Where She Went explores the devastation of grief, the promise of new hope, and the flame of rekindled romance.

I'll be honest, I very seriously considered not writing a review for Where She Went. Don't get me wrong, I absolutely fell in love with the book, it had nothing to do with that. In fact, it's because I loved it so much that I almost didn't review it. I know this may seem counterintuitive: if I liked it that much, why wouldn't I want to tell everyone about it? But Where She Went was such an intense read for me, I knew I wasn't going to be able to do the book, and my feelings for it, any justice at all. I wasn't sure I even wanted to try.
But I decided I couldn't not tell the world how much I love it, so here I am, trying to put my feelings into words and form coherent sentences from the jumble of emotions this book left me with.
I'll be the first to admit that I get way too ("too" being a subjective term) emotionally invested in the lives of fictional characters, and Where She Went is a prime example. This book absolutely wrecked me. And I loved every agonizing second of it.
It was devastating to see what had become of Mia and Adam since If I Stay, and reading from Adam's point of view absolutely broke my heart. Gayle Forman is such a beautiful, lyrical writer, and she has the ability to make you get completely sucked into the story and feel every little thing that the characters feel. The setting, too, was a living, breathing place, and their night in New York City came alive from the pages.
There are so many things I could talk about, but I don't want to give anything away. Part of the wonderful torture of reading this book is really having no idea where it's going to end and what's going to become of your beloved characters. My heart ached for them the entire time and my insides were tied up in knots. The more I read, the higher the pile of tissues grew beside me.
It is extremely rare that I like a sequel better than the first book, but Where She Went has done it. As amazing as If I Stay was, Where She Went has captured my heart just a little bit more. It's been a long time since I read a book that affected me on such an intense emotional level. I couldn't even bring myself to start another book for several days after finishing Where She Went because I wasn't ready to leave the story and just wanted to bask in it for as long as possible.
Filled with angst and hope and pain and beauty and longing, this book makes you hurt in the best way possible. Your heart will be shattered and put back together so many times you won't know what to do with yourself. When a book can make you feel for the characters that much, you know the author is doing something right. Gayle Forman has forever secured a place on my favorite authors list, and I'm ready to buy anything she writes.
On a parting (and less dramatic) note, I really really wish Adam's band, The Shooting Stars, was real. Every other chapter begins with song lyrics from one of their songs, and I would just love to be able to listen to them. One of my favorites:
I'll be your mess, you be mine
That was the deal that we had signed
I bought a hazmat suit to clean up the waste
Gas masks, gloves, to keep us safe
But now I'm alone in an empty room
Staring down immaculate doom
"Messy"
Happy sigh. <3